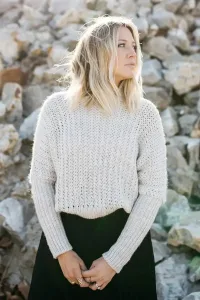 Hey, I'm Kelly Wahler.
If you love feeling beautiful, you'll be right at home here.
What Will Wear is the place to find fashion inspiration. It's where you'll learn about the best beauty products from around the world, too.
Stop hiding your skin and your body. You deserve better.
You're gorgeous—you just don't know it yet. I'll show you how to enhance your natural beauty. It will help you find the confidence you desire.
I've got years of experience making it happen for models. (You'd be shocked to see what they look like without their makeup! They're just folks like you and me.)
You could describe me as a fashionista and makeup artist-turned blogger.
I come from the fashion industry, which has been hit hard by the pandemic. Many of my colleagues had to reinvent their careers and put projects on pause. But I decided to expand.
It's time to make beauty and fashion accessible to everyone.
What this blog offers
For example, I focus on trendy plus-size clothing for curvaceous women. For too long, this was a neglected category that was discussed in hushed voices. But not anymore!
Brands like Victoria's Secret have stepped up the game and brought curvy models to the forefront of the industry. Now, it's easier to find attractive bras for busty women.
I also spotlight Korean cosmetics. K-beauty is taking over the world because it's effective, and it feels like a luxury experience. It's like bringing the spa home.
Finally, I address beauty for mature women. Aging gracefully means enhancing all the best attributes while acknowledging that we want to be comfortable, too.
My background and experience
I'm new to blogging, so please bear with me. It's very different than designing creative briefs for fashion shows. But I still want to get the essential information across.
I'm excited to share what I've learned from my career in fashion and beauty. The success of shows like Glow Up tells me that there are many people interested in these topics.
That's why I'll bring inspiration from the world of haute couture to influence your reality for the better.
Someone asked me about how I got my start. Like many little girls, I loved to play dress-up. But I also rented out my mother's clothing and performed makeovers for money when I was only 8!
In my small town, it wasn't hard to stand out. But even while I did stage makeup for high school plays and costumes for college performances, I wasn't happy. I wanted more.
Later, I achieved a BA in Visual Communications and a cosmetology license while working in a local salon. I didn't have the confidence yet to pursue my dreams.
I moved to New York to get an MFA. Then, I was sidetracked.
Once I was hired as an assistant makeup artist and worked New York Fashion Week, I was hooked. I knew I had to push harder.
Before long, I racked up experience interning with Bazaar. Then, I was hired at Cosmopolitan, and finally, Marie Claire.
It has been an astonishing journey. All the hard times gave me the self-assurance I feel today. I wouldn't trade one sweaty, stressed out, sleepless moment for an entire week on the beach.
Now, here I am, with one foot dipping into the blogging world. I'm eager to pass on tips and tricks to help others on their voyage of discovery.
If you're spending this time safe in your cocoon, make good use of it. Prepare to emerge gorgeous and confident.
I'll only be satisfied when you are.
Testimonials
Kelly knows how to make others beautiful. I won't trust my makeup to anyone else.
–Tess McMillan, model
Send me Kelly because no one else will get it right!
–Gucci Westman, Lead Makeup Artist
Connect with Me
Email: [email protected]
Instagram: https://www.instagram.com/whatwillwear12/
Facebook: https://www.facebook.com/What-Will-Wear-109792717843363/
Twitter: https://twitter.com/whatwillwear
Gab: https://gab.com/whatwillwear
Reddit: https://www.reddit.com/user/whatwillwear
Linkedin: https://www.linkedin.com/in/what-will-wear-365037209/